Bath, England

...basking in ancient and not-so-ancient history

---
I loved Bath--even more than I had expected to love it. Besides my obvious attraction to Bath as a frequent mention in Jane Austen's novels, I love its myriad cultural attractions; its friendly, laidback residents; its fantastic Georgian architecture, carefully preserved on every corner; and its proximity to London and other English beauty spots. One of my favorite memories of my 2004 UK trip.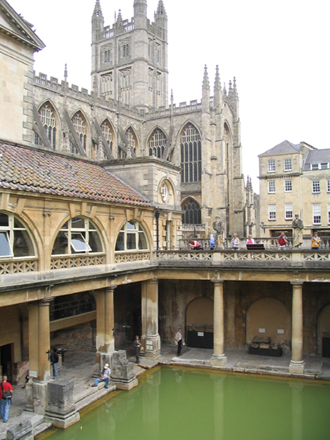 A view of the Roman Baths, used since the first century for therapeutic purposes...now part of a fascinating museum.

The Pump Room, of Jane Austen fame, where you can still "taste the waters" of the mineral spring, pumped up from below the room. A great place for afternoon tea, which is serenaded by live classical musicians.

Bath Abbey, one of the city landmarks, glowing in the sunset.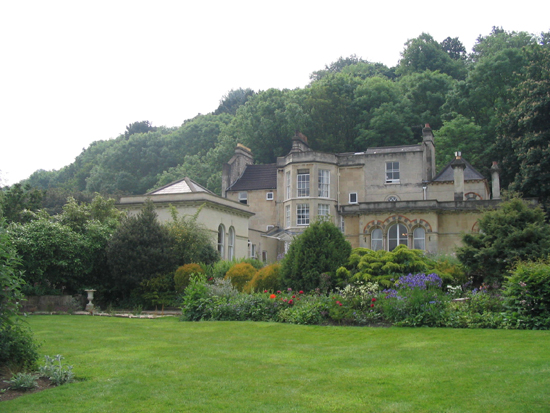 We stayed at the Bath Paradise House Hotel, just outside the main city district--a beautiful B&B with an idyllic garden and great view over the city.

My favourite flower, blooming gorgeously in the Paradise Hotel's back garden.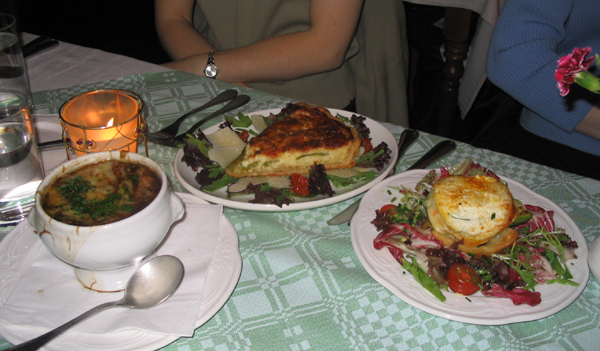 One of our best meals of the entire trip was had here, at Tilley's Bistro in Bath.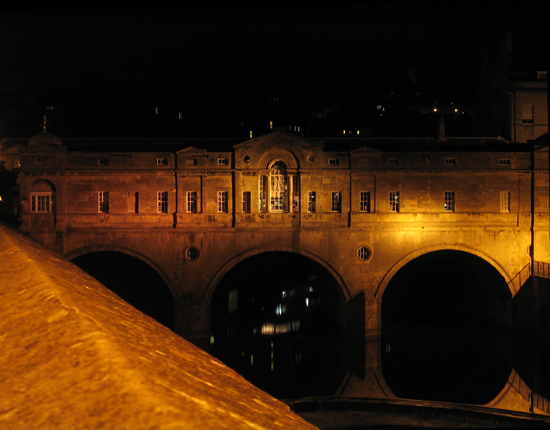 Pultney Bridge, lined on both sides with permanent shops, is a beautiful sight at night.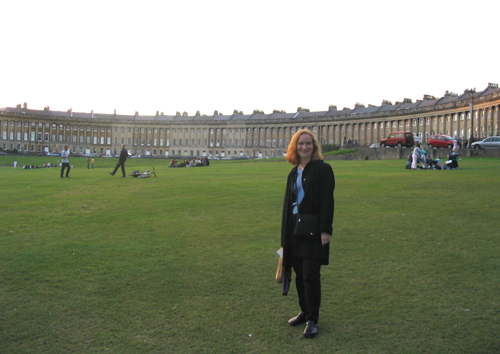 Trina on the green in front of the Royal Crescent, a beautiful piece of Georgian architecture.