Broadway, Gloucestershire, England
...probably the most idyllic little village in England
We came by train to the Cotswolds, a renowned beauty spot in west central England. We spent two nights in Broadway, considered by many to be the prettiest of the old Cotswold sheep villages. (The Cotswolds were once quite well-to-do because of the wool industry, but the industrial revolution caused their commercial demise. Since then, they have turned into a popular yet well-preserved tourist area.) I didn't see all of the Cotswolds on this trip, but I would vouch for Broadway and its surrounding countryside as being one of the most idyllic areas on the planet.
---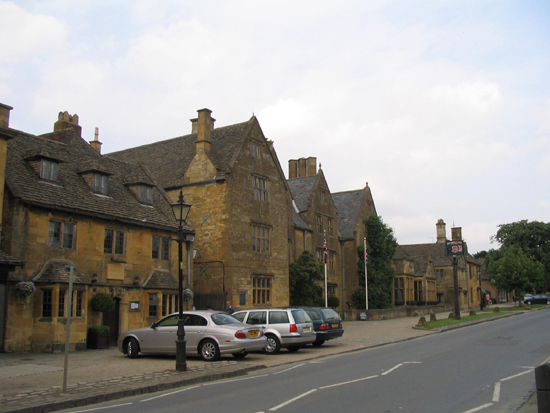 The Lygon Arms, the oldest inn in England still in operation.
Oliver Cromwell stayed here!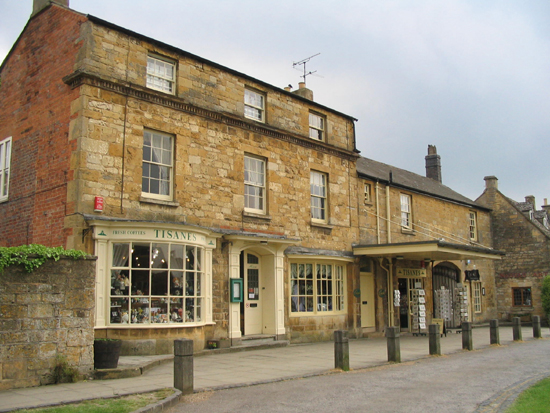 Tisane's tea shop, one of the many adorable ancient buildings of "Cotswold Stone."

Taking a three-hour horse-drawn carraige ride driven by a local expert has to be one of the best (and most unique) ways to see the countryside around Broadway, and this is exactly what we did. Here we are in front of the Olive Branch Guest House, our wonderful B&B in Broadway, about to hop on for our lovely ride.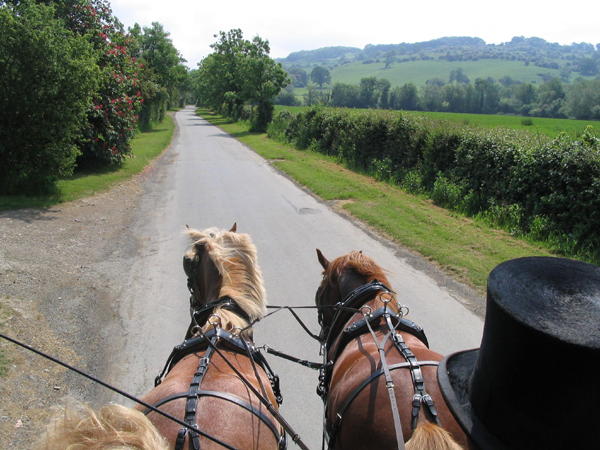 The view from the top of a 19th century carriage is fantastic...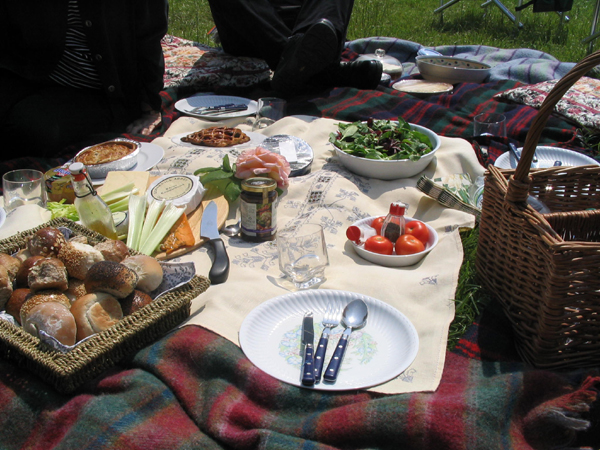 ..and the picnic provided by our driver's wife was just as fantastic!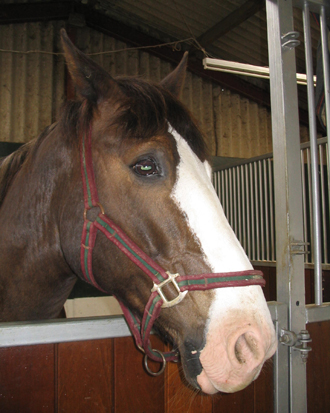 One of the friendly horses in our driver's barn. He gave us a tour of his stables after our carriage ride. See this link: Coach House Services.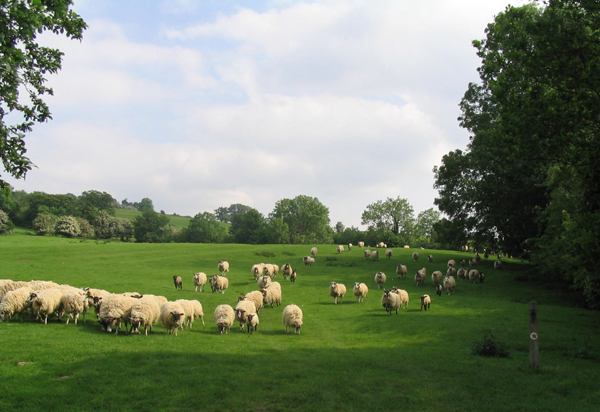 Later on, we took a walk on part of the Cotswold Way, a public walking path stretching from Chipping Campden to Bath (about 40 miles). Public paths in Britain frequenly cross private land, including pastures of grazing sheep. These fellows apparently thought we were coming to feed them!