Edinburgh

Scotland's Beautiful Capital City

---
Edinburgh is my second-favorite of Britain's larger cities--besides being located in Scotland (hence the locals with that lovely Scottish accent!), it has a surreal castle as its focal point, great shopping, and easy access to the beautiful Highlands and the Firth of Forth. Our two-day stay here was definitely a high point of our vacation.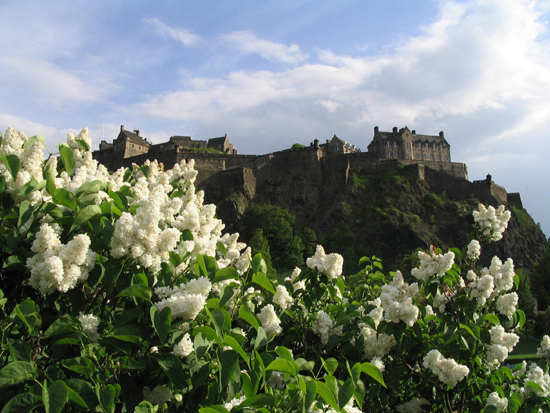 Edinburgh Castle, which has been here in some form since ancient Roman times, is the spectacular star of the Edinburgh skyline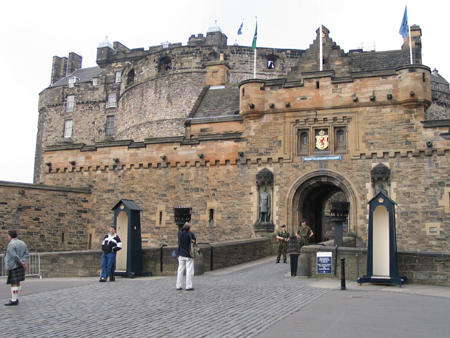 The entrance to the castle is impressive, but from the guided tour, you see that the castle is actually a huge complex of ancient buildings, full of well-known history.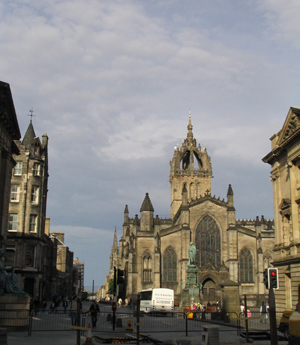 The Royal Mile in Edinburgh leads from Edinburgh Castle down to the Palace of Holyrood, the Queen's official Edinburgh residence. This is St. Giles Cathedral, one of the architectural highlights along the Mile.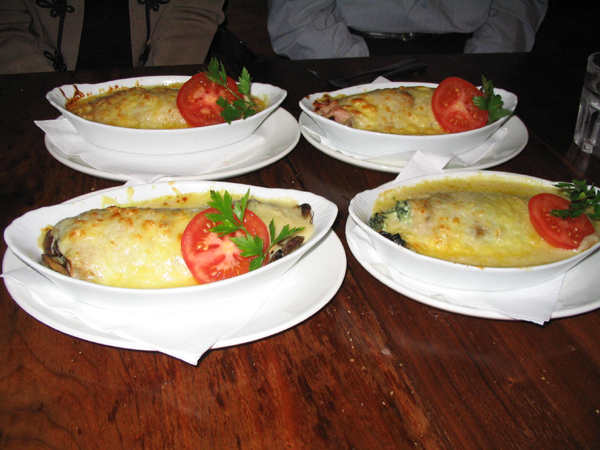 We had dinner at Le Sept off the Royal Mile while we were here, and the main course crepes we ate were the best we've ever had!

The streets of Edinburgh are strewn with bagpipers decked out in full tartan dress...completely for the tourists...and I'm completely a sucker for it. :)