Every year in Chicago, a convention is held for the serious Beatles fans among us. As an unabashed Beatles/McCartney fan, I make a visit whenever I can--especially when the special guests are interesting. Photos I had taken with many of these musicians are below.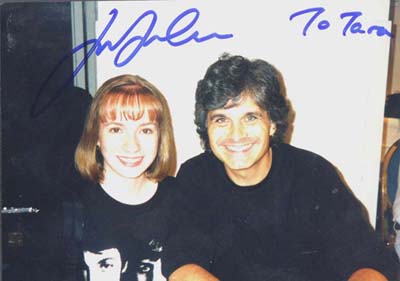 Laurence Juber was nice enough to sign the photo I had taken with him at the 1997 Beatlefest when I saw him this year. His wife commented on how well the photo turned out!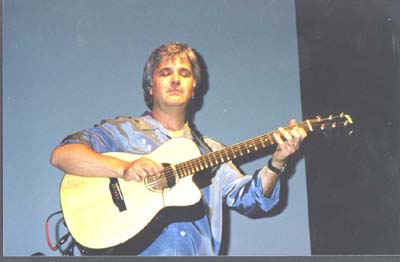 Laurence performing a fabulous mini-concert. I was actually sitting this close--great seats!

Another great shot from the "seats" in front of the first row. :)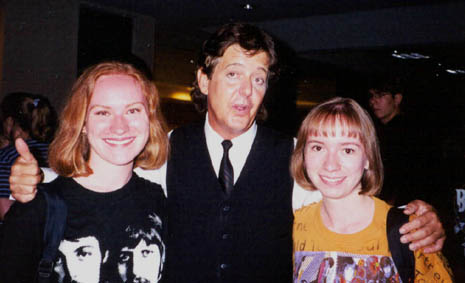 Just a look-a-like, of course. :)

Me with Robbie McIntosh, one of the best guitarists and nicest guys in the world.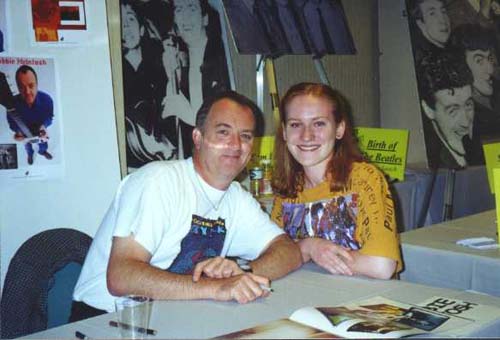 Trina with Robbie McIntosh.

Dad, Trina, and me with Robbie. Dad talked guitars with him for a while, and then Mom snapped this picture.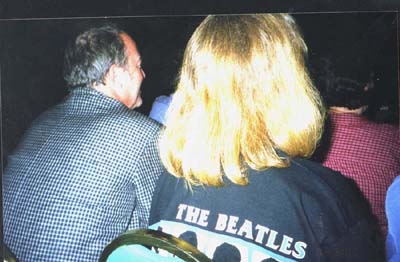 Robbie McIntosh sat down right next to Mom during a Beatles sound-a-like contest! I was sitting in the row behind them, so I judiciously snapped the shot of Robbie enjoying the show right next to Mom.