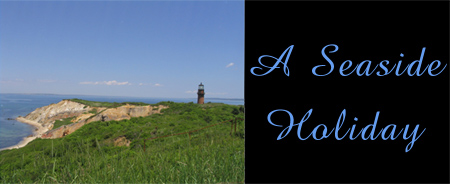 Welcome to my photo page for my family's vacation to Massachusetts in July of 2003. We were in Boston for a total of about four days, Concord and Lexington for one day, Cape Cod for two days, and Martha's Vineyard for one day. We also were able to be in Boston, America's hometown, for July 4th. Enjoy perusing the pictures below!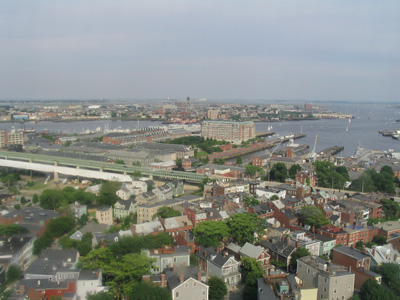 I ran up the 294 grueling steps of the Bunker Hill Monument to get this extraordinary view over Boston Harbor. My calves hurt for four days afterwards, but now I can say I did it! :)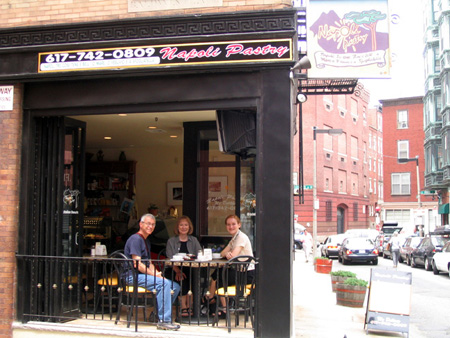 My favorite part of Boston was the North End, the oldest section of town and America's best "Little Italy." This is a picture of the fam enjoying goodies at Napoli Pastry, my favorite little cafe in the North End.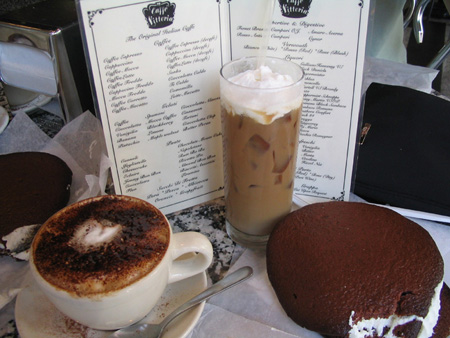 You haven't lived until you've had cappuccino and whoopie pies in the North End. This is at Vittoria Cafe, the oldest coffee place in Boston, and we smulggled the whoopie pies in here from Bova's Bakery down the street.

This was taken at Race Point Beach, a large stretch of lovely, clean sand on the outer tip of Cape Cod. There's nothing like strolling along the ocean to comprehend the vastness of the sea.