An Orange County Holiday
December 2005
---
My second trip to my aunt's home in Orange County was in December 2005, and we had a wonderful week with her. The photos below document some of my favorite memories from the trip.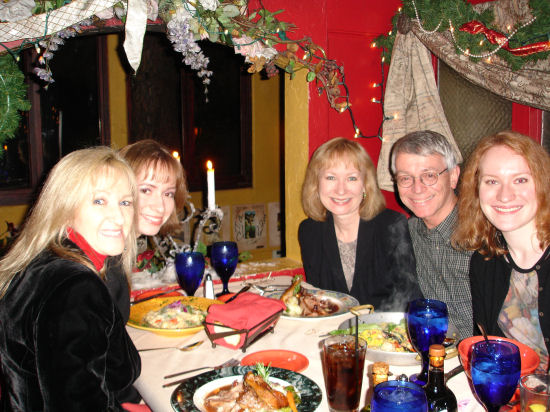 We had a beautiful (and delicious) Christmas Eve dinner at Ti Amo Restaurant in Laguna Beach.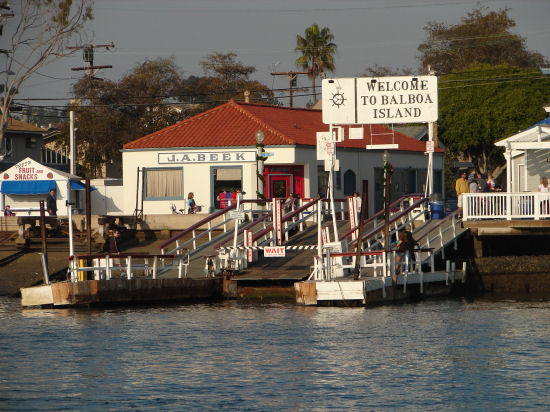 Balboa Island, a mostly man-made isle off of Newport Beach, is a quaint, compact seaside resort full of games and amusement rides. There is a bridge across to the island, but there is also a cute ferry that takes three cars across at a time.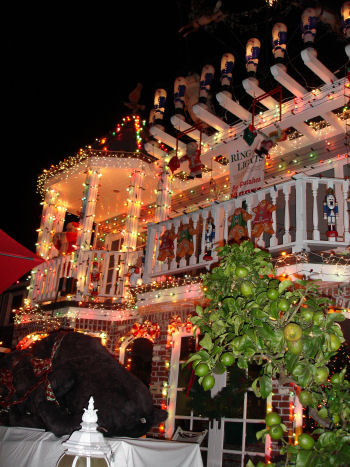 Every December, the houses along the beach at Balboa Island go all out on holiday decorations. I love this shot of one of the prize-winning houses decked out for Christmas, with a lime tree in the front yard.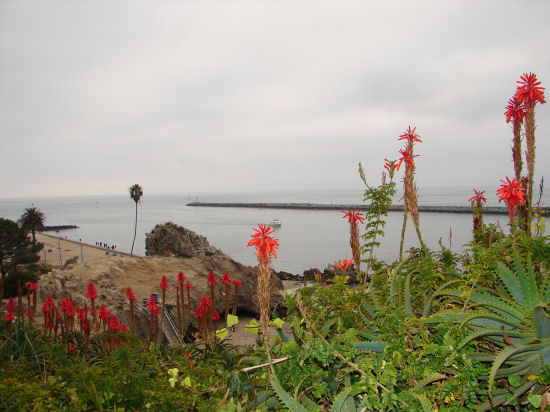 A view of the beach at Corona Del Mar from the walk along the road, taken on Christmas Day!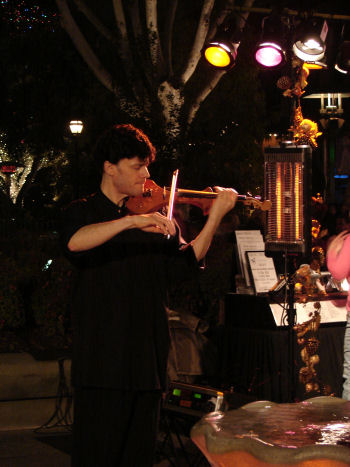 One of my favorite memories from my trip to California in 2000 was watching Drew Tretick perform at Fashion Island. This time, we saw him at Downtown Disney, where he was playing some beautiful pieces from his new album, Serenata. And he made my night (my whole vacation, really!) by playing "Time To Say Goodbye" for me!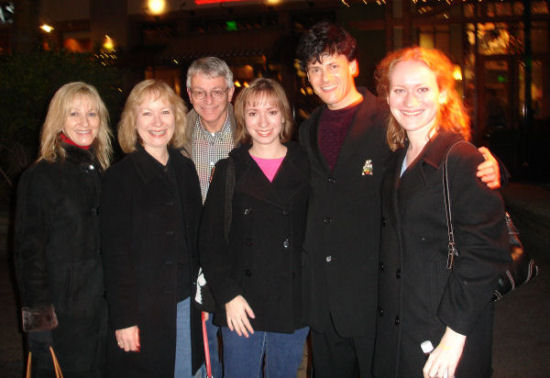 Drew is an amazing violinist and a genuinely nice person, and he kindly agreed to pose with the whole family!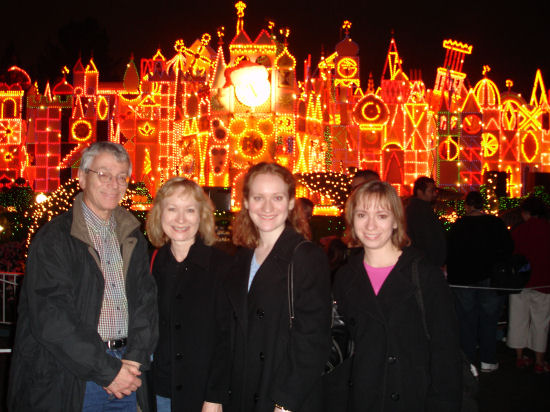 The fam in front of It's a Small World at Disneyland, decked out for the holidays!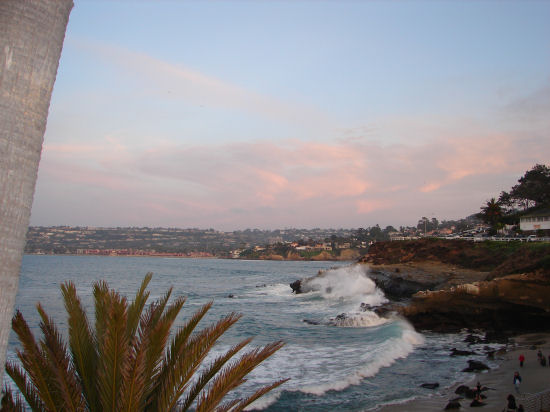 The waves crashing onto the rocks at La Jolla Cave, near San Diego.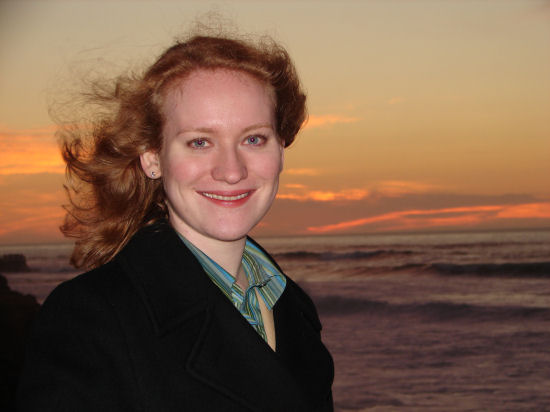 I played photographer by taking this shot of Trina at La Jolla just as the sun was setting.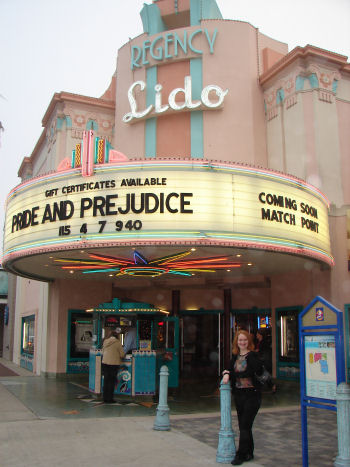 The Regency Lido Theater is a historic theater in Newport Beach. I love the facade, and the ladies' room inside was built according to the specifications of a nearby resident named Bette Davis. :)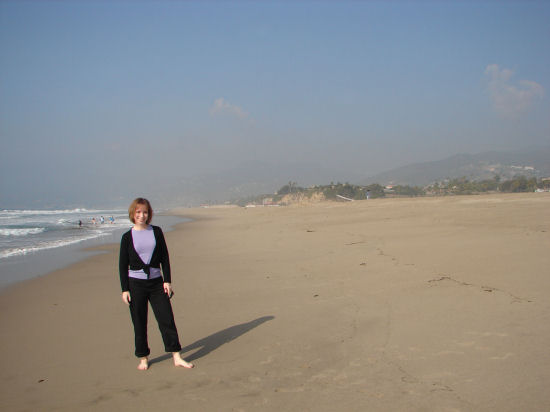 We stopped at this state beach in Malibu, and I couldn't resist getting my feet wet!