A Victim of Wanderlust
---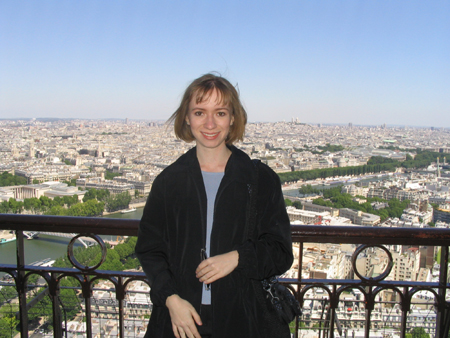 I love to travel! I have been fortunate enough to have a family that also has a passion for traveling, so we took many vacations throughout the United States and Canada as I was growing up. After college, I started fulfilling my dream of international travel. Obviously, travel is expensive, but with careful planning, great travel is possible even for those on modest budgets...at least for me, it's worth sacrificing some of those "necessities" of life like a 300-channel cable TV package, portable DVD player, and daily Starbucks fix. Material things break, tarnish, and wear out, but memories of great journeys last forever.

For more information on my travels past and future, check out my page on VirtualTourist.com. VT is a great site to search for travel ideas and tips about any destination on earth. My own VT homepage has info on most of the places I've visited.

Some of my Most Memorable Trips

December 2005--we visited my aunt Alexandra in Orange County for the holidays. Driving around in the palm trees and sunshine is a wonderful thing to do in December, when you're from Chicago! Highlights were a day at Disneyland, a walk on the beach at Malibu, a day in La Jolla, and listening to my favorite electric violinist, Drew Tretick.

July 2005--a five-day visit to Alberta, Canada. We stayed in Canmore and toured the Banff and Lake Louise areas by car--and by foot. We hiked numerous trails, rode gondolos up two mountains, visited the Chateau Lake Louise and Banff Springs Hotel, and canoed on a sapphire blue lake. My parents hadn't been here since the 1970s and my sister and I had never seen the area, so it was a breathtaking experience for us all.

May 2005--a visit to New York City over Memorial Weekend. We toured the Statue of Liberty and Ellis Island, saw Denzel Washington in Julius Caesar, visited Central Park and the Metropolitan Museum of Art, had a "Frrozen Hot Chocolate" at Serendipity 3, looked out from the Empire State Building Observatory, saw a Yankees game, toured Yankee Stadium, and made a somber visit to Ground Zero. It was an exhausting and exciting extended weekend!

May 2004--my family and returned for our second trip to Britain. Two years after my first visit, I couldn't stand the wait any longer, so I went into planning mode again. Highlights of the trip were: London (this time the Tower of London, the Charles Dickens Museum, a Shakespeare play, afternoon tea at the Dorchester, the National Gallery, and the British Museum), Bath, the Cotswolds, Liverpool (complete with a Magical Mystery Tour), Glasgow, Edinburgh Castle, Inverness, Northumberland (returned to Langley Castle for one more night), York...and even a day trip to Paris (a partially-guided tour including a ride through the Chunnel). The trip is documented on my Back to Britain photo album.

June/July 2003--a great second trip to Boston, Cape Cod, and Concord, Massachusetts. We had more time here than on my initial visit several years ago, so I got a much better feel for the area. I love Boston (my third favorite city, after Chicago and NYC), and the Cape is a great, relaxing escape. Highlights included Race Point Beach, Martha's Vineyard day trip by ferry, historical exploring in Lexington & Concord, the Freedom Trail, and the tasty North End (Boston's authentic "Little Italy"). See my Photo Album for photos from the trip.

May 2002--During this trip, I experienced 15 of the best days of my life...in England and Scotland. Highlights included London, Sussex countryside, Edinburgh, and the Scottish Highlands. I've shared some of my favorite photos in my Photo Album. For more detailed info on what I saw, you might want to look at my United Kingdom page on Virtual Tourist, where I've uploaded a lot of pictures and info from my trip, including recommendations if you're planning a trip yourself.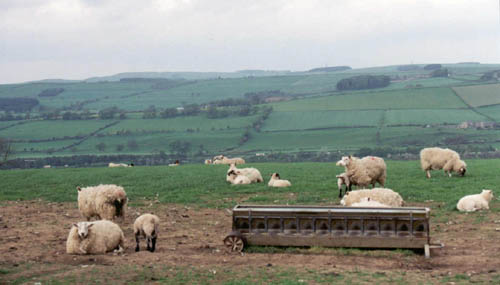 I Was Here
---
(not in chronological order--I'm not that organized!)

England: London, counties of Kent and East Sussex (Rye, Peasmarsh, Royal Tunbridge Wells, Leeds Castle, Sissinghurst Gardens), and Northumbria (Hexham)
Scotland: Edinburgh, Loch Lomond, Drymen, the southern Highlands, and Glasgow
New York, NY
Greater Los Angeles and San Francisco, California
Carmel-by-the-Sea, California
Laguna Beach and Irvine, California
Boston, Massachusetts
Lexington and Concord, Massachusetts
Cape Cod and Martha's Vineyard, Massachusetts
Sequoia National Park, California
Philadelphia, Pennsylvania
Amana, Iowa
Bryce Canyon, Utah
Grand Canyon (North Rim), Arizona
Petrified Forest, Arizona
Seattle, Washington
Wisconsin--Milwaukee, Door County, Lake Geneva
Monticello, Virginia
Washington, D.C.
Vancouver, British Columbia, Canada
Niagara Falls, Canada
Windsor, Canada
Lexington and Louisville, Kentucky
Upper Peninsula, Michigan
Detroit, Michigan
Nashville, Tennessee
Disney World, Florida
Birmingham, Alabama
North Carolina
New Hampshire & Vermont (in autumn)

My Travel Wish List
---
(Also in no particular order...)
Ireland
Italy (Florence, Rome, Tuscany, the Amalfi Coast, Venice, Cinque Terre, Napoli, Capri)
Austria--Vienna, Salzburg, and the Alps
Switzerland
Spain--Sevilla, Barcelona, Madrid
Greece and the Greek Isles
Malta
Japan
Germany--Bavaria, Munich, and the Black Forest
Mexico
Egypt
South Africa
Yosemite National Park, California
Croatia
Machu Picchu, Peru
Alaska
Hawaii
The Virgin Islands
Paris and Provence, France
New Zealand
The Seychelles